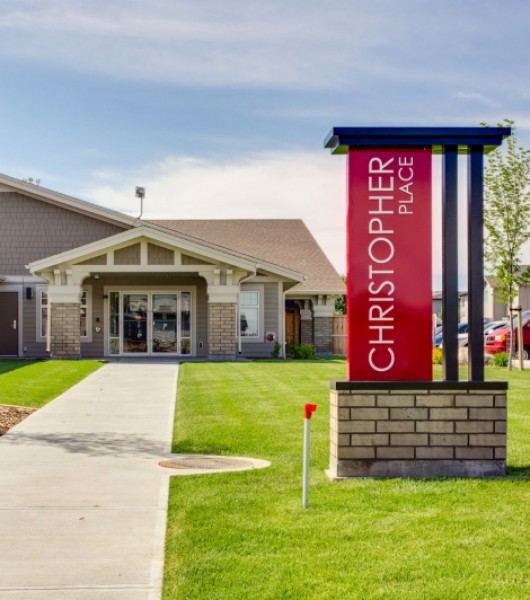 After a little more than a year of construction, led by Silver Ridge Construction, Rehoboth opened the doors to Christopher Place in December 2021!
This mobility-friendly, 13,000 square foot facility boasts 14 studio suites and common kitchen, living, dining, and program areas, as well as administration space for the 24/7 staffing. Our new residents are adults with developmental disabilities who experience mobility issues. Residents began moving in at the beginning of December and currently 11 suites are occupied.
Our vision is for Christopher Place to be a part of the community in north Lethbridge and, more importantly, to build community inside Christopher Place.
When asked about their new home, here is what some of the residents had to say:
- "come see my apartment- it's set up just how I want it!"
- "I love the view from my window!"
- "this place is so nice, so so nice!"
To those already moved in and those yet to do so, all we can say is, Welcome Home.