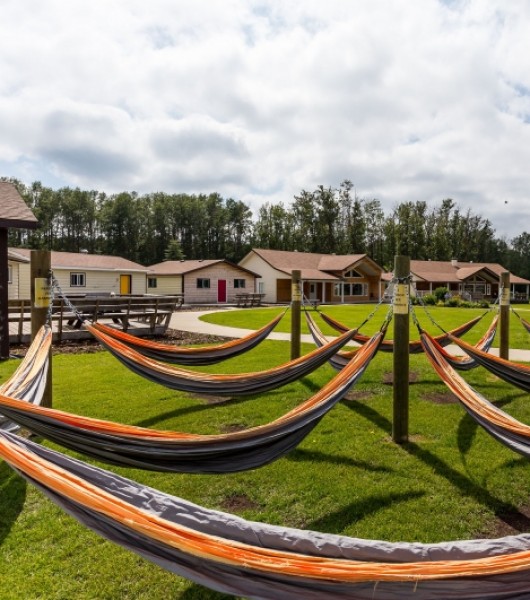 Rehoboth offers four unique accessible camp programs for children and adults with disabilities. Click on each week for pricing and other information.
Due to COVID-19 and the current restrictions/limitations in place throughout Alberta, Rehoboth's 2020 Camp Weeks have been cancelled.
We have six cabins for you to stay in, from a dorm-room style to a more rustic experience.
Rehoboth Camp also has the great outdoors to play in, including a soccer field, a hill for water-sliding, and a great playground.
Recently, we added an archery range, hammock village, and volleyball court!
Promotional Video
Rehoboth Camp Volunteer Promotional Video was created by Meagan Sinke in 2014.
Rehoboth Camp
Rehoboth Gull Lake Camp is located 15 km west of Lacombe. Take Highway 12 or 53 west off of Highway 2.