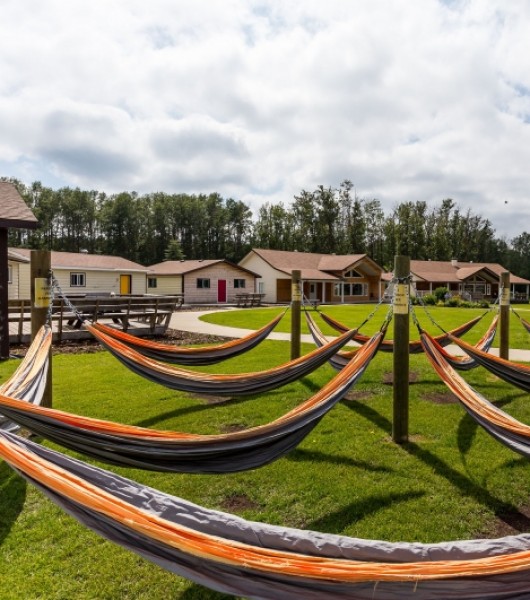 Rehoboth offers four unique accessible camp programs for children and adults with disabilities. Click on each week for pricing and other information.
Applications for Camp 2022 are now open.
If you would like an application mailed to you, please send us an email.
All Rehoboth Camp Weeks will be following all pandemic restrictions/limitations in place throughout Alberta. At the present time, being vaccinated against the COVID-19 virus is not mandatory for attendance at Camp, but rapid tests may be completed upon onset of symptoms. Any positive tests will result in campers or volunteers being isolated and sent home immediately, as per health protocols.
Please note that Camp weeks are subject to change and/or cancellation in relation to Volunteers.
We require a certain volunteer to camper ratio and the number of campers per week will be determined by the volunteers we have.
We apologize for any inconvenience this may cause.
We have six cabins for you to stay in, from a dorm-room style to a more rustic experience.
Rehoboth Camp also has the great outdoors to play in, including a soccer field, a hill for water-sliding, a great playground, an archery range, hammock village, and volleyball court.
Recently, we added a chess board, 9-Square, an obstacle course/nature trail and a hay-ride wagon.
Promotional Video
Rehoboth Camp Volunteer Promotional Video was created by Meagan Sinke in 2014.
Rehoboth Camp
Rehoboth Gull Lake Camp is located 15 km west of Lacombe. Take Highway 12 or 53 west off of Highway 2.