Rehoboth runs its annual Camp Program in July. Campers are screened and invited back every summer for a week of fun and fellowship.

Camps are staffed entirely by volunteers in various positions. Every year we need 200 volunteers for these camps to run smoothly; each week is staffed with Camp Directors, Nurses, Bible Leaders, Cooks, and Counselors.
This is a Christian camp with a focus on the Bible and God's unconditional love for all his children regardless of their abilities.
To our campers and volunteers, Rehoboth Camp is a highlight of the summer!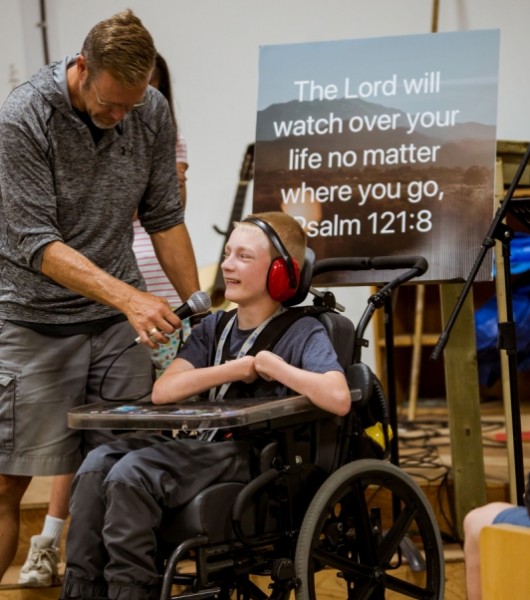 Rehoboth offers four unique camp programs. For more information on a specific week or to register, click on the week.
All weeks of Rehoboth Camp will be following any guidelines and/or public health restrictions in place at the time.
These restrictions are constantly being monitored and Camp will continue to align with all measures needed to keep everyone safe.
2022 Dates

Description

R&R Week
Cancelled

For campers aged 40-75 who are ready to relax

Adult Week I $440
July 3 - 8

For campers aged 20-55 who enjoy fun, fellowship and activities

Adult Week II $440
July 10 - 15

For campers aged 20-55 who enjoy fun, fellowship and activities

Independent Week $495
July 17 - 22
For campers aged 18-40 who are active and up for fun in the sun
**to be eligible, campers must have previously attended Rehoboth Camp at least once**
Youth Week $440
July 24 - 29


For campers aged 8-20 who enjoy fun, fellowship and a variety of activities
Registration is now open! Click on the week you are interested in attending to be taken to the registration page.
Download a paper registration form here.

Downloads
New and Improved Rehoboth Camp!
The newly constructed mess hall, built by Eagle Builders of Blackfalds, will catch your eye when you arrive at Camp Rehoboth!
The mess hall, with a new gleaming kitchen, was the initial focus of our Camp Facility Improvement Plan, which will guide us to our goal to be a three-season-use camp facility. Infrastructure upgrades were also completed during the 2015 construction project: water treatment improvements, emergency power installation, relocation of the tuck shop, new lighting in the dome building, installation of an RV water transfer station, and more.
Rehoboth's Board and staff thank everyone who donated to this exciting project. You are helping us to serve people with disabilities, and help them flourish!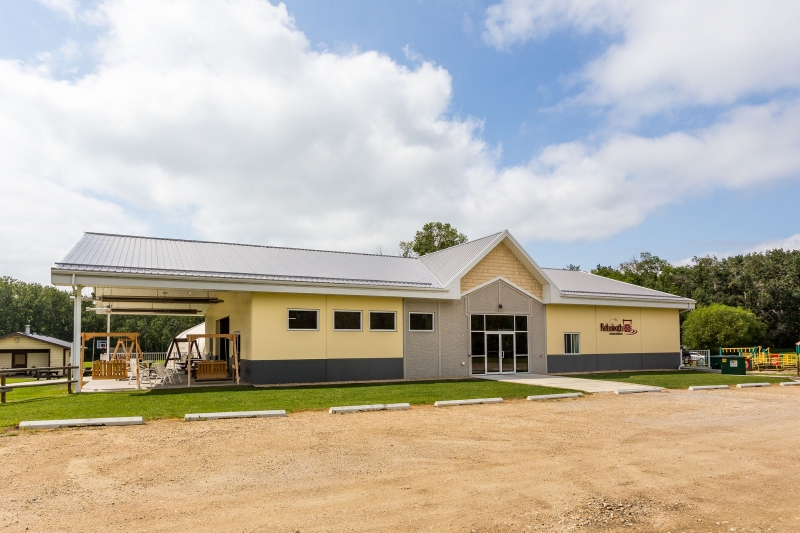 Camper Questionnaire
After registering for camp, please complete the camper questionnaire.